SMALL GROUP TOUR
Captivating Cuba Escorted Tour & Flights
This vivacious small group tour condenses many of the best sights, sounds and sensations of Cuba into a fun-filled adventure. The rich history and culture come to life as you begin your love affair with Cuba.
Information

Itinerary

Location

Gallery

Reviews

Brochure & More Info

Book with Confidence

Similar Tours
It's all about authentic and memorable local experiences on this small group tour of Cuba. Don't speak Spanish? No problem, the tour is escorted by an English-speaking guide. Experience Cuban hospitality by staying at local B&Bs, explore Havana's old town, visit the resting place of Che Guevara, view the historic French-influenced architecture of Cienfuegos and enjoy a real Mojito with amazing views to match - these highlights and more, plus flights from Australia, are included on this Cuba small group tour!
What's included
Departure Location
Fly from Australia to Havana, Cuba
Additional Information
Departs Saturdays in 2022 & 2023: Contact us for your preferred departure date. Small Group Tour: Minimum 2 people and maximum 15 travellers. Booking Code: CUBAC11M
Price includes
Accommodation based on twin share room

Airport meet and greet

Daily breakfast

International flights from Australia

Local experience or activity

Meals as per the itinerary

Small group tour

Transport in air conditioned vehicles
Price does not include
Any items or services not specified in the itinerary

Gratuities for guides and drivers

Meals, unless expressly states

Medical and emergency insurance

Optional tours and activities

Personal expenses

Visa arrangements

Visa handling fees
Additional Prices
Single Supplement: Please contact us for solo traveller rates. Pre & Post Tour Accommodation: We can book hotels for you in Havana. Travel Insurance: Insurance is essential for this tour - please ask us for a quote.
Tour overview
Cuba will captivate you in a way that you're unlikely to have experienced before!
Your Cuba small group tour will help you unlock the mysteries of the country's cultural heritage and begin a love affair with this lively destination.
From the highlights of Havana and Cienfuegos, to vibrant Vinales and beautiful beaches, you'll revel in the variety and are sure to enjoy all that the island nation has to offer. There's so much to see, do and experience in ten days that you're bound to leave feeling both stimulated and relaxed.
SEE FULL ITINERARY
Inclusions at a glance
Flights – Return economy airfares from Australia to Havana, Cuba
Accommodation – 9 nights at local Casa Particulares (Cuban B&B)

Private rooms with ensuite facilities

Meals – 9 breakfasts, 1 lunch & 1 dinner
Transport – Airport arrival & departure transfers

Private air-conditioned transportation
Bottled water is provided on the longer car journeys

Small group tour – Minimum 2 & maximum 15 passengers

English-speaking tour guide
Sightseeing as per the itinerary
Bonus internet card for 2-hours access at various WiFi hotspots & hotels
Want to upgrade your flights or extend your stay? Email hello@mytravelxp.com for information & current prices!
Special features
Unlock the marvellous mysteries of Cuba and the people who call her home.
Though the tour is exhaustive, it's certainly not exhausting, with plenty of spare time to explore Cuba on your own (particularly its remarkable nightlife).
You'll get to experience the glory of Viñales – an utterly charming village that's also the heart of Cuba's tobacco production.
The beaches you used to love might not seem so special after some of the beaches you'll experience on this tour.
If you don't already have a taste for Cuban cocktails, you probably will after this tour! And of course, you'll learn how to make your own under friendly, expert tutelage.
Take in the French-inspired architecture of Cienfuegos.
Visit the final resting place of the iconic (and controversial) Che Guevara.
Check out the history, significance (and deliciousness) of rum with a visit to the Havana Rum Museum.
Learn more about the production of cigars at a Havana cigar factory.
Check out the pulsing heart of Havana's artistic community when visiting Callejon de Hammel.
The people of Cuba. Meeting the locals might well be your most-loved part of your Cuba group tour.
DAY 1

DAY 2

DAY 3

DAYS 4 & 5

DAYS 6 & 7

DAY 8

DAY 9

DAY 10

DAY 11
DAY 9
WALKING TOUR OF OLD HAVANA AND CALLEJON DE HAMMEL
DAY 10
HAVANA CIGAR FACTORY AND RUM MUSEUM
More about Cuba
Enchanting Cuba, or officially the Republic of Cuba, is one of the most influential countries of the Caribbean region. It has captivated visitors for centuries. From the Spanish explorers who realised its value, to the millions of tourists who in more recent decades have fallen for the charms of this unique holiday destination. No visit to Cuba is complete without engaging in the lively culture, enthralling history and breathtaking beauty of this evocative and vibrant Caribbean island. While progress can be slow here, recent economic and political transformations in Cuba suggest that it's a great time to visit. Saunter down the old streets of Trinidad, discover Havana's secrets behind the facades of old colonial buildings and embrace the cool sway of Santiago de Cuba. Pristine beaches, salsa dancing, infamous pirates and Che are all part of what will excite, enthuse and enlighten in Cuba.
It's all about authentic and memorable local experiences on this small group tour of Cuba. Don't speak Spanish? No problem, the tour is escorted by an English-speaking guide. Experience Cuban hospitality by staying at local B&Bs, explore Havana's old town, visit the resting place of Che Guevara, view the historic French-influenced architecture of Cienfuegos and enjoy a real Mojito with amazing views to match - these highlights and more, plus flights from Australia, are included on this Cuba small group tour!
My Travel Experience Review
Summary
This trip will leave you feeling stimulated and relaxed at the same time! This small group tour includes all your accommodation in local B&B's, as well as transportation and English-speaking local guides look after you throughout the trip. This small group departs with a minimum of 2 people and maximum of 15 passengers.
More about this tour
See the brochure
CLICK HERE to view, download or print a copy of this tour brochure.
The brochure includes details of the inclusions, itinerary and other relevant travel information. Information contained in the brochure is subject to change and at the time of booking you will be provided with an updated copy that includes the current details for your reservation.
Tour departures
This tour departs from Australia on Saturdays in 2022 and 2023.
Please ask us for your preferred departure date and we will advise availability.
Tour start time
The start time listed for this tour is 1:00pm but this is a guide only and will be confirmed by our office.
If you book international flights, you will be advised of your flight details and check-in times when your booking is confirmed.
Accommodation:
This tour stays in Casa Particulares. A Casa Particular is a Cuban Homestay or B&B.
Staying in a Casa Particular is a brilliant way of immersing yourself in the life and culture of fascinating Cuba. When you choose a Casa Particular for your accommodation, you will meet the local people on a one-to-one basis and get a rare glimpse into the everyday life of ordinary people in Cuba. In addition, your host or hostess will be able to advise you on all things Cuban – the best restaurants, the best music and Salsa venues and any seasonal attractions that are only known to the locals!
Please note that a lot of the best Casa's are up several flights of stairs. If these stairs are likely to cause you problems, just let us know ahead of time and we will source a suitable alternative.
You are welcome to request extra pre or post tour accommodation on any of our Cuba group tours. Please let us know at the time of booking and we can advise rates.
Is this tour for me?
Our Cuba group tours are perfect for those who want the freedom and flexibility to travel at their own pace, along with the security, camaraderie and cultural insight that comes from travelling with a local English-speaking guide and small group.
- Age is just a number… well that's what we think anyway. Our Cuba group tours suit a particular travel ethos, rather than age group. Our ideal traveller is someone that wants to immerse themselves in Cuban culture and experience everything that makes Cuba so unique.. the amazing, the confusing and the confounding.
- Cuban B&B's (Casa Particulares) are family run business which are set-up to provide B&B style accommodation to foreigners – a unique cultural experience. Casa's are generally much nicer than normal Cuban dwellings but can be more basic than foreigners are used to. It is important to remember that each room at a Casa is unique in its size and set-up. Whether you stay in a hotel or Casa, sometimes power cuts and breaks in hot water are unavoidable in any developing country.
- Part of the experience of travelling through Cuba is experiencing Cuban resourcefulness. Spare parts are often difficult and expensive to come by, so don't be surprised if your notice that 'Cuban innovation' has been used to keep various things working.
- Access to the internet in Cuba is getting better but can still be variable, slow and unreliable. It is also relatively expensive to get online at a hotel or one of the various Wifi zones that have been set-up across the country. Travelling through Cuba offers a great opportunity to take a break from your electronic devices and have a truly relaxing experience.
- Cuba is a unique travel destination and that is what makes it so popular. It is part of the 'laid back Caribbean' and things don't always go to plan or schedule. A great sense of humour and patience are qualities that will go a long way in making your stay in Cuba an enjoyable one.
Airport transfers
Your Cuba group tour includes being picked up at Havana's José Martí International Airport and delivered to your accommodation in the city. For your departure, your guide can help you to arrange transportation at a time that's convenient for you.
Transportation
All private transportation is included between destinations and for any activities/ excursions included in your itinerary that require transportation to and from the activity. Any extra transportation requirements can be organised through your Cuban guide and paid for locally in Cuba.
Public transport in Cuba can be beautifully, even hilariously chaotic, but this is not something that you'll need to worry about. You will be driven from destination to destination in comfort and style, using private transportation,
Important to remember...
The day-by-day tour descriptions are intended as an indicative guide only. Travel by nature is unpredictable. Weather patterns, sea or river conditions, road accessibility, public holidays, travel restrictions and a multitude of other factors may necessitate itinerary changes that are ultimately for the client's benefit. It is essential that travellers are flexible and open minded in this regard.
Speak to a travel specialist
The My Travel Experience team are travel experts and we're here to help you enjoy the best holiday - from the time you start to plan your trip until the day you return home. We are only a phone call or email away whenever you need us, so please contact us today with any questions.
Email hello@mytravelxp.com. Phone 1300 168 910 (in Australia) or +61 400 226 454 (from overseas or via mobile).
New safety measures and greater peace of mind
The wellbeing and safety of our passengers and staff is always a priority, especially as we adjust to a new world for travellers. My Travel Experience is committed to ensuring your peace of mind with customer-friendly booking practices and enhanced health and safety standards on our trips.
We work closely with tour operators that have received the Safe Travels stamp by the World Travel and Tourism Council (WTTC), which enables travellers to recognise companies around the world that have adopted health and hygiene global standardised protocols.
Travel requirements for this tour:
The tour operator is implementing a number of enhanced health and safety protocols on their trips. These additional precautions have been introduced to help prevent the transmission of Covid-19 and to help ensure that travellers and the tour team are as safe and protected as possible while on tour.
Negative PCR or Antigen Tests
All travellers, regardless of their vaccination status, may be asked to produce a negative PCR test or negative Antigen test in order to embark on the escorted tours. This helps to ensure the safety of our travellers and staff.
Face masks and sanitising
Each traveller will be required to bring their own mask and wear it at all (required) times. We ask that our travellers familiarise themselves with the best way to use, clean and store face masks (especially if they are reusable). Travellers should bring their own face masks for use throughout the journey as well as spares. Always remember to practice good hygiene and wash or sanitise your hands frequently. Travel tip: Plastic bags are good for storing used face masks.
Adequate Travel Insurance
All tour travellers are required to show proof of adequate travel insurance before embarking on tour. Your policy of insurance is required to cover you and your party against the cost of cancellation by you; the cost of assistance (including repatriation - medical and non-medical) in the event of accident or illness; loss of baggage and money; protection against any Covid-related claims and other expenses.
Health and Safety on Tour
On the coach tours, elevated hygiene and safety procedures will be put into place. The safe and comfortable coaches are cleaned and sanitised before the start of each tour and daily cleaning is maintained throughout the tour.
Safety Measures for Social Distancing on Tour
In line with precautions from various government authorities, social distancing and face masks may be required. Carrying out responsible social distancing while in vehicles, during city tours, on visits to landmarks, museums and more, will help ensure the safety of yourself, the other travellers in your group and the travel crew.
These guidelines are subject to change as the global situation evolves. The enforcement of certain measures (i.e. social distancing and mask-wearing) will vary in different regions. We will defer to local health authorities for best practices in their region.
It's your responsibility to check with your overseas destinations and home country's policies on testing and post-trip self-isolation as well as the latest travel advisories.
How to make a booking:
This special deal is valid for a limited time and may change without notice.
Price is correct as of 20 July 2022. Please contact us for current rates.
Advertised price is based on lead-price departure(s) and rates will be advised for your preferred travel date prior to any payment being required.
All prices are per person, based on twin share, and listed in Australian dollars (AUD). The package is subject to confirmation at the time of booking and prices may change without notice. Booking conditions and cancellation fees apply.
Please read My Travel Experience Booking Terms & Conditions prior to making a reservation. By booking any travel service with us, you have agreed to be bound by these terms and conditions.
To make a booking please call My Travel Experience on 1300 168 910 or email reservations@mytravelxp.com.
You can also select a trip and request it via this website - please enter your preferred departure date (if known) and the number of people travelling. If you wish to submit an enquiry, please let us know your travel dates plus any other information that will help us provide a quote, such as departure city and travel preferences.
No payment is required to submit an online booking request - your booking is pending confirmation and no place is being held.
Your reservation status will be advised when you hear from our travel consultants. Bookings are normally actioned within 24 hours - Monday to Friday.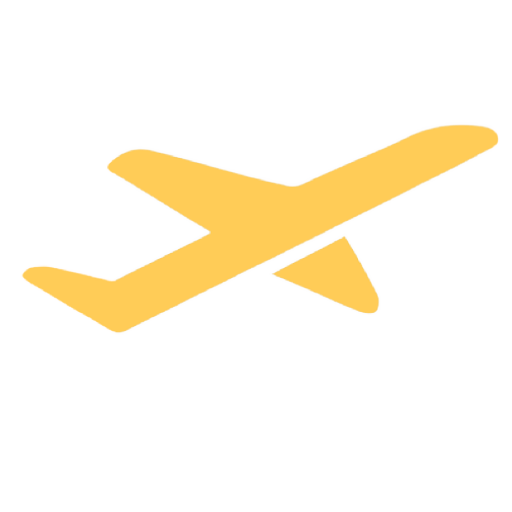 Ready to see the best of Mexico and Cuba? This exciting tour combination is your chance to discover the wonders of Mexico's archaeological sites, great cities and rich heritage. In Cuba the fun continues with the lively culture, enthralling history and breathtaking beauty of the evocative and colourful Caribbean island. This hassle-free tour package also comes with flights included from Australia!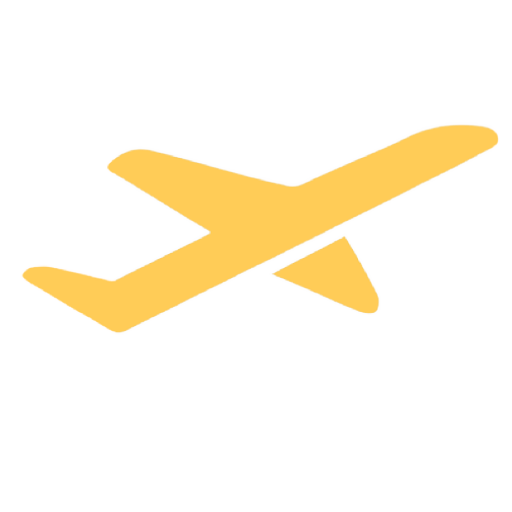 This small group tour is escorted by an English-speaking Cuban guide and you'll get to experience Cuban hospitality by staying at local B&Bs. It's all about authentic and memorable local experiences as you have fun exploring Havana's old town, navigate the winding colonial streets of Camaguey, view the historic French-influenced architecture of Cienfuegos and salsa the night away in Santiago de Cuba!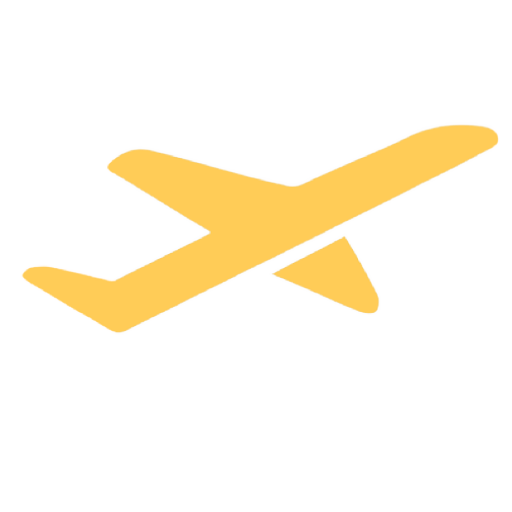 Cuba is opening itself up to the world like never before and now's a great time to consider adding this Caribbean island to you travel wish list. Don't speak Spanish? No problem, this small group tour is escorted by an English-speaking guide. Together you will have eight fun-filled days packed with memorable moments, like wandering through the gorgeous cobblestoned streets of Trinidad, discovering the magic of Havana and maybe trying out your salsa moves!