UNFORGETTABLE EXPERIENCES
Highlights of Sri Lanka
The wonders of Sri Lanka await you – from the beautiful beaches, ancient ruins, friendly people and roaming elephants, to traditional arts, its famous tea and tasty food. Discover the many charms of this island paradise on this small group tour that covers the unmissable highlights, historic sites, rich cultural experiences and more!
Information

Itinerary

Location

Gallery

Reviews

Brochure & More Info

Book with Confidence

Similar Tours
This Sri Lanka small group tour ticks all the boxes for amazing highlights and value for money. Enjoy the comfort of mainly 4-star hotels and the convenience of daily breakfast being included. Professional guides will help you explore Sigiriya, Polonnaruwa, Dambulla, Kandy, Galle and Induruwa and will find those local experiences for you that every traveller treasures!
What's included
Return Location
Colombo Airport, Sri Lanka
Additional Information
Departs Saturdays: Tour departs Saturdays, please see the 'Brochure & More Info' tab for seasons. Small Group Tour: Services of English-speaking chauffeur guide up to 6 people. 7 or more passengers are escorted by a National Guide. Travel Insurance: Insurance is essential for this tour - please ask us for a quote
Price includes
Accommodation based on twin share room

Airport transfers

Daily breakfast

First class or best available hotels in the area

Hotel taxes and service charges

Observation and participation in included activities

Small group tour

Transport in air conditioned vehicles
Price does not include
Any items or services not specified in the itinerary

Camera and video permits

Gratuities for guides and drivers

International flights from Australia

Meals, unless expressly states

Medical and emergency insurance

Optional tours and activities

Personal expenses

Visa arrangements
Additional Prices
Single Supplement: Please contact us for solo traveller rates Optional tours & activities: Please see the 'Itinerary' or 'Brochure & More info' tabs for details. Flights: We can arrange international flights to Sri Lanka - please request a special airfare quote.
Tour overview
The wonders of Sri Lanka await you – from the beautiful beaches, ancient ruins, friendly people and roaming elephants, to fun train rides, famous tea and tasty food!
On this tour we help you to explore Negombo, Sigiriya, Polonnaruwa, Dambulla, Kandy, Galle and Induruwa. You'll be amazed how much you get to see and do in a week.
Unlike regular coach tours that rush you around famous sites, this tour is an experience that combines the unmissable highlights with nature, culture and the stunning landscapes of Sri Lanka for a personal, immersive travel experience.
This tour has been deliberately designed to offer you a real taste of the Sri Lankan way of life and mingling with locals is another highlight of the trip. In fact, this will be a main reason why you will take home not just memories of picturesque places, but indelible recollections of your Sri Lankan experiences for years to come!
Special features
Local guides will introduce to their homeland on this amazing small group tour
Explore UNESCO World Heritage Sites and other ancient wonders
Fantastic inclusions and must-see sights that you won't want to miss
It's the most affordable way to see more of Sri Lanka!
DAY 1

DAY 2

DAY 3

DAY 4

DAY 5

DAY 6

DAY 7

DAY 8
DAY 1
Arrival / Negombo
Duration airport to Negombo – 30 minutes
Upon arrival, be met by a tour representative and transferred to the hotel.  Rest of the day is at leisure after a long journey.
Overnight: Arie Lagoon resort(4*), Negombo or similar
Meals included: Breakfast
DAY 2
Negombo - Sigiriya - Habarana
Duration –Negombo to Sigiriya – Approx. 3 ½ hrs. Sigiriya to Habarana – Approx. 20 Min.
Following breakfast at approx. 8:00am, a welcome meeting will be held by the tour guide. Afterwards, set off for Habarana. Upon arrival, check into the hotel and enjoy time at leisure or take advantage of the optional tour (not included).  
Optional Tour: Sigiriya Rock Fortress – USD 30 per person
In the afternoon visit Sigiriya Rock Fortress. A UNESCO World Heritage Site, Sigiriya is the 5th century rock citadel of King Kasyapa. Step through the gigantic 'Lion Paws', overlooking the symmetrical royal gardens, to comprehend the splendour that once dominated this rock fortress. Surrounded by ramparts and moats, the Lion Rock is coated by frescoes that relate to Gupta style paintings found in the Ajanta caves of India. Wander into the museum downstairs for an insight into how the citadel floated above citizens, and learn about the advanced ponds and irrigation that pumped water right onto its summit through an ingenious hydraulic system.
Overnight: Sungreen resort & spa (4*), Habarana or similar
Meals included: Breakfast
DAY 3
Habarana - Polonnaruwa - City Tour
Duration –Habarana to Polonnaruwa – Approx. 1 hr. Polonnaruwa to Minneriya – Approx. 30 Min
Following breakfast at the hotel, travel to the ancient city of Polonnaruwa, where you will join a guided city tour. The city of Polonnaruwa, a medieval capital, is considered the crown jewel of King Parakramabahu I. Walk across the scattered walls of this World Heritage Site, gazing in wonder at the stupas, resting Buddha statues, irrigation canals and fantastically carved Hindu sculptures. The relic house - Watadage - boasts beautiful stone carvings.
Return to the hotel and enjoy the rest of the day at leisure or take the opportunity to join an optional afternoon safari in Minneriya National Park (not included). 
Optional Tour: Half Day Jeep safari in Minneriya National Park – USD 35 per person
Experience an afternoon safari at Minneriya National Park. If you're up for a serious rumble in the jungle, Minneriya is the place to go! Spread over 8800 hectares, it's a sanctuary for elephants and home to herds of deer and ample birdlife, yet its spotlight remains between swaying trunks and flapping ears. Park your jeep on the bank of the reservoir and switch off the engine. Have the opportunity to see herds of elephants - one by one - roll on to the grass-covered banks, to feed on tender shoots. In fact, this is the largest elephant gathering in the world (over 300 at a time) – an absolute must-do for wildlife enthusiasts.
Overnight: Sungreen resort & spa (4*), Habarana or similar
Meals included: Breakfast
DAY 4
Habarana - Dambulla - Kandy
Duration –Habarana to Dambulla – Approx. 30 Min.  Dambulla to Kandy – Approx. 2 ½ hrs
After breakfast, travel to Dambulla and stop at the Rock Cave Temple. An icon of Sri Lanka, Dambulla Rock Cave Temple houses unique drawings in five magnificently constructed cave temples flanking the golden temple of Dambulla. See beautiful cave paintings along walls that shelter 150 statues of Lord Buddha. As
You enter, look straight up to the gigantic Buddha statue glittering gold.
Afterwards, continue to Kandy. Upon arrival, enjoy a guided city tour. The World Heritage site, and last royal capital of Sri Lankan kings, is a centre of culture, history and heritage. Experience the Temple of the Sacred Tooth Relic of Lord Buddha. A stroll across this small lakeside town - cradled among the misty hills - will take in the Kandy city centre, as well as a bazaar, arts and crafts centre, and gem and lapidary museum. Get a taste of local life with a wander through the Kandy market. Afterwards, head to the hotel and enjoy a cultural show in the evening with the tour group (included).
Overnight: Hotel  Topaz (3.5*), Kandy or similar
Meals included: Breakfast
DAY 5
Kandy - Peradeniya - Giragama - Kandy
Duration – Kandy to peradeniya  – Approx. 20 Min. Peradeniya  to Giragama – Approx. 30 minutes.
After breakfast, proceed to  visit  royal botanical gardens in Peradeniya. 
This botanical garden was first built as a pleasure garden by a Sinhala king and was   expanded by the British.  It is 147 acres in extent and provides an amazing variety of trees,  plants and flowers. Thereafter  proceed to  visit the tea factory  and  the planation of  Giragama. Take a walk in the tea plantation and participate in a tea plucking competition. 
Overnight: Hotel Topaz (3.5*), Kandy or similar
Meals included: Breakfast
DAY 6
Kandy - Galle - Induruwa
Duration –Kandy to Galle – Approx. 5 hrs. Galle to Induruwa – Approx. 1 hr
After breakfast continue to Galle, where you'll enjoy a guided city tour. As you walk the streets, see how European architecture mingles with South Asian traditions. Preserved for more than three centuries, the Galle Dutch Fortress still has its original ramparts and bastions. Beyond the old gate bearing the British coat of arms you will see the Zwart bastion, the lighthouse and the Point Utrecht Bastion. After the tour head to the Koggala Beach area to see the Stilt Fisherman.
Overnight: Pandanus resort & spa (4*) – Induruwa or similar
Meals included: Breakfast
DAY 7
Induruwa
Today enjoy the day at leisure in Induruwa ! Why not take a tuk tuk and venture to the seaside fishing and resort towns nearby and catch a stunning sunset along the picturesque south coast of Sri Lanka (not included).
Overnight: Pandanus resort & spa (4*) – Induruwa or similar
Meals included: Breakfast
DAY 8
Induruwa - Colombo Airport
Today, after an early breakfast, check-out of the hotel at approx. 8:00am and transfer to the airport for your departure flight.
More about Sri Lanka
Sri Lanka is spectacular, culturally rich, affordable and much less crowded than other countries in the Indian subcontinent. This is where you come to see the sacred home of the world's oldest living human-planted tree (Anuradhapura) and be wowed by the sight of hundreds of elephants gathering around a watering hole (Minneriya). Find a favourite beach, meditate in a 2000-year-old temple, exchange smiles while strolling through welcoming villages, marvel at birds and other wildlife, try to keep count of how many delicious meals you have enjoyed. Wander past colonial gems in Colombo and discover the World Heritage-listed sites of Kandy Temple and Galle Dutch Fort. It's a country that once you visit, will be etched in your memories and hold a special place in your heart!
This Sri Lanka small group tour ticks all the boxes for amazing highlights and value for money. Enjoy the comfort of mainly 4-star hotels and the convenience of daily breakfast being included. Professional guides will help you explore Sigiriya, Polonnaruwa, Dambulla, Kandy, Galle and Induruwa and will find those local experiences for you that every traveller treasures!
My Travel Experience Review
Summary
This tour makes the most of your time in Sri Lanka with sightseeing, transport and accommodation taken care of. Depending on the group size, you'll either have an English-speaking chauffeur guide or be accompanied by a National Guide - either way you will enjoy a personal introduction to Sri Lanka on a small group tour that includes many cultural experiences and must-see highlights.
More about this tour
See the brochure
Click here to view, download or print a copy of this tour brochure.
The brochure includes details of the inclusions, itinerary (where applicable) and other relevant travel information. Information contained in the brochure is subject to change and at the time of booking you will be provided with an updated copy that includes the current details for your reservation.
Tour departures
This tour departs every Saturday in 2022, between 01 February to 31 March, 15 April to 10 June, 20 July to 01 September and 10 October to 30 November. Please ask us for your preferred departure date and we will advise availability.
Tour start time
The start time listed on this website is a guide only. If you book international flights, you will be advised of your flight details and check-in times when your booking is confirmed. For 'land only' bookings, you will be notified of when your services commence and any applicable tour start times.
Guide information
In Sri Lanka there are different categories of guides and this small group tour will use either a Chauffeur Guide or National Guide, depending on the number of travellers in your group.
National Guide - They are on the top of the list holding the National tourist guide lecturers license issued by the Tourist board. The license is issued to those who successfully complete an intensive course covering subjects such as history, Wildlife, Flora, Religions, Management skills, Communication skills etc. The ability of speaking languages is evaluated & taken in to consideration. These guides are often used for groups over 8 people in order to manage the cost of the tour. In this case there will be a driver as well as a guide. The guide will provide you information about the country & site explanations. The guide will handle the organisational elements as well. There are national guides speaking various languages & guides speaking unique languages are in high demand.
Chauffeur Guide - A Chauffeur guide drives the vehicles & would give you background information about the places you visit. The Chauffeur guide also follows a course conducted by the tourist board, but not as intensive as the National guides course & has a lower level of accreditation. They have a license issued by the tourist board & can take you around the sites & give you the necessary information. The level of speaking a selected foreign language could vary, but obviously would be able to understand each other. A Chauffeur guide can accompany up to 7 people on a tour.
Important to remember...
The day-by-day tour descriptions are intended as an indicative guide only. Travel by nature is unpredictable. Weather patterns, sea or river conditions, road accessibility, public holidays, travel restrictions and a multitude of other factors may necessitate itinerary changes that are ultimately for the client's benefit. It is essential that travellers are flexible and open minded in this regard.
Speak to a travel specialist
The My Travel Experience team are travel experts and we're here to help you enjoy the best holiday - from the time you start to plan your trip until the day you return home. We are only a phone call or email away whenever you need us, so please contact us today with any questions.
Email hello@mytravelxp.com. Phone 1300 168 910 (in Australia) or +61 400 226 454 (from overseas or via mobile).

New safety measures, more flexibility and greater peace of mind.
The wellbeing and safety of our passengers and staff is always a priority, especially as we adjust to a new world for travellers. My Travel Experience is committed to ensuring your peace of mind with customer-friendly booking practices and enhanced health and safety standards on our trips.
We work closely with tour operators that have received the Safe Travels stamp by the World Travel and Tourism Council (WTTC), which enables travellers to recognise companies around the world that have adopted health and hygiene global standardised protocols.
To help you book with confidence, we will assist you if any unexpected situations arise and My Travel Experience also offers clients as much flexibility as possible when making bookings.
Pay Less to Book
New bookings on this tour only need to pay AU$210 per person deposit to confirm your tour reservation.
Flexible Booking: Pay 21 Days Before Departure
The due date for the final balance of payment for this tour is reduced to 21 days prior to the departure date. This gives greater flexibility, reduces risk and means you won't lose your money by locking in a great deal early.
No Change Fees
If you do need to alter your booking, until 21 days before departure there will be no change or penalty fees. Changes can include: the tour, departure date, destination and passenger name changes.
How it works
Notify us in writing at least 21 days before your departure if you are unsure about travelling and you will be given the option to keep any monies paid toward the original booking as Future Travel Credit, usable on a tour departing until 31 December 2022.
If you change to a trip or departure that is more expensive than your original booking, you will need to cover the difference in price. If the trip or departure is less expensive than the original, a Future Travel Credit will be issued for the difference.
If you wish to make a change with less than 21 days to your departure date, standard Booking Terms & Conditions apply.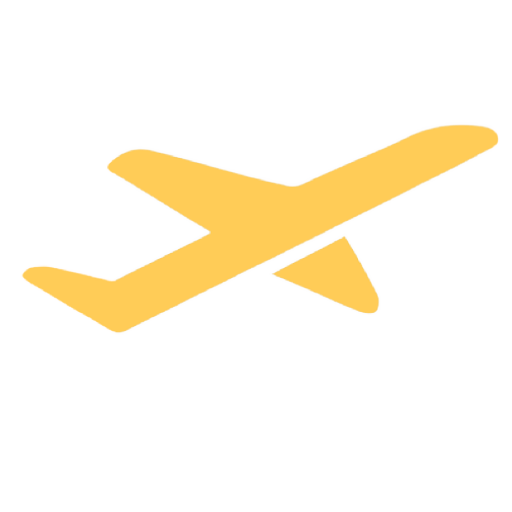 Sri Lanka is a true hidden gem of South-East Asia and this 8-day tour introduces you to its many splendours. The island is blessed with green forests, vast sandy beaches and stunning ancient treasures. Start your adventure in the city of Colombo. Explore impressive UNESCO World Heritage Sites scattered. Hop on your jeep in Walpattu, Horton Plains and Minneriya to spot elephants or the famed Sri Lankan Leopard. Trek through lush forests, climb up to temples carved in huge boulders and sip exotic Sri Lankan tea. All while staying in 4-5 star hotels and being looked after by expert local guides on this special adventure.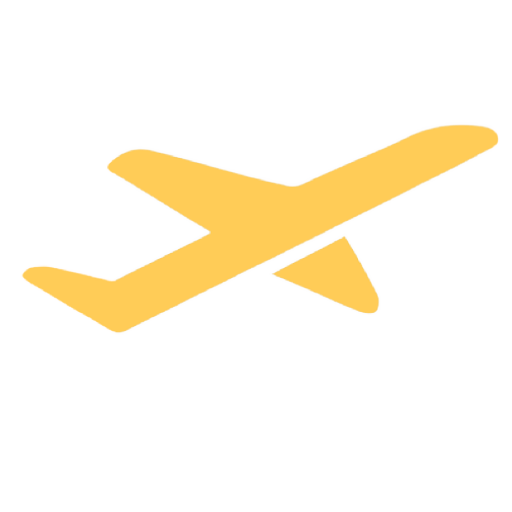 Experience the best of Sri Lanka on this immersive small group tour. Travel from the charming port town of Negombo to the World Heritage-listed site of Polonnaruwa, iconic Sigiriya Rock Fortress, Dambulla, Kandy, Sri Lanka's magnificent tea country, Yala National Park and the colonial town of Galle. Experienced guides will share their wealth of local knowledge and provide a personal introduction to the incredible treasures of Sri Lanka!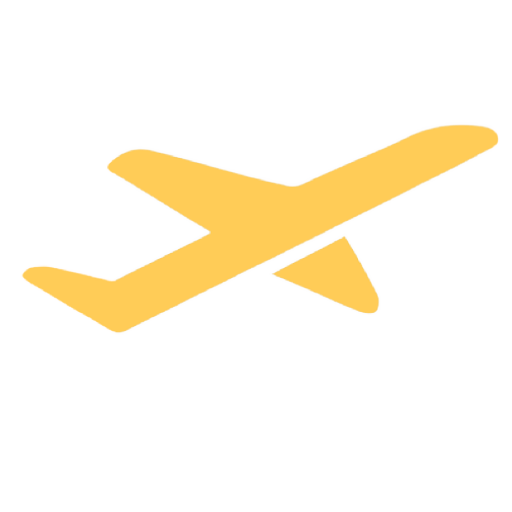 The affordability and great value of this Sri Lanka small group tour sets it apart. Enjoy the comfort of carefully selected accommodation and the convenience of having daily breakfasts included. Your expert guide will introduce you to the many amazing sites of Sri Lanka and there are plenty of opportunities to mingle with locals and experience the real Sri Lanka.