Amazing Vietnam
This long, slender Southeast Asian country has so much going for it. We feel like most people come away from Vietnam with a greater appreciation for the country than they expected, in a good way.
Vietnam really does have that wow factor, but it sneaks up on you. Not just because of the beautiful Buddhist pagodas, golden beaches, dramatic landscapes, historic sites and colourful cities, but a big part of what makes it a wonderful place to visit is the welcoming people. The locals you meet with leave lasting impressions of their resilience, humility, generosity and compassion!
Don't miss out
Where you want to visit in Vietnam will depend on personal interests and when you plan to travel. To help you pick up some tips for must-see places, we've put together a little list of our top five places to experience in Vietnam.
Ho Chi Minh City:
There's a long-running debate about which is the favourite city for travellers, Ho Chi Minh City or Hanoi, but when you first arrive in Ho Chi Minh City you'l love it either way. Explore the neo-Romanesque Notre Dame Cathedral, the Central Post Office with its French style architecture, City Hall, and the magnificent Saigon Opera House. Allow time to visit lively Ben Thanh Market – where an unbelievable assortment of wares and crafts are sold under one roof. Dong Khoi Street is another major shopping area the centre of the city and you're bound to find great bargains here.
Hoi An:
Hoi An is a splendid ancient town, where people still wear the "ao dais", Vietnam's traditional dress and vehicles are not allowed in its Old Quarter. The municipality was the most important trading port in Southeast Asia in the 15th century and today the ancient town is a UNESCO World Heritage Site. Discover an enchanting collection of temples, pagodas, shop houses and magnificent private homes in the town's Old Quarter. Walking is the best way to appreciate this superbly preserved township and its century's old architecture, including the gorgeous Phuoc Kien Pagoda, the 400-year-old bright-red Japanese Covered Bridge, and the Ancient House.
A tip, Hoi An is also a great place to sample all the delicious local food, even take a Vietnamese culinary lesson. Plus, it's an ideal place to visit the tailors and have them run you up a new outfit in no time!
Hue:
Hue is the former Imperial capital of Vietnam and you'll see this in the wealth of palaces, temples, libraries, and museums. Modelled after the Forbidden City in Beijing, the Imperial Enclosure is entered via the Ngo Mon Gate and in the past the central passageway was reserved for use by the Emperor. Continue to the Thai Hoa Palace with its spacious hallways and ornamental roof, the Halls of the Mandarins, the Nine Dynastic Urns, and the ruins of the Forbidden Purple City, once home to the royal family.
There's so much to experience in Hue, like taking a trishaw or cyclo ride to enjoy a panoramic view of both the daily life and the city's great architecture. Cruising the Perfume River is another way to see more of the ancient royal city and a visit to legendary Thien Mu Pagoda on the north bank of the river is something you won't want to miss.
Halong Bay
As you travel through the lush Vietnamese countryside and approach Halong Bay, you'll spot thousands of limestone islands rising out of the sea. It's a dramatic and magical experience to see one of Vietnam's most celebrated regions and add another UNESCO World Heritage site to your list.
There are over 3000 islands in the emerald waters and over 1000 have their own names. On the islands, caves and grottos are filled with stalactites and stalagmites, and some even have small waterfalls. Take the opportunity to sail on a traditional wooden boat, known as junk, on the tranquil bay and discover why Halong Bay was recently declared one of the 'New Seven Natural Wonders of the World'.
Hanoi:
We raved about Ho Chi Minh City in the south and have equal praise for historic Hanoi in the north. This city's past is tied to French colonialism and you'll see the influence in its architecture, cuisine and local culture.
While you're here, make sure allow time to wander the tree-lined boulevards. There's also the grand Hanoi Opera House, Old Quarter, Ho Chi Minh Mausoleum, One Pillar Pagoda and it's worth visiting the Museum of Ethnology. It's the centre for the preservation and exhibition of cultural heritage for over 50 ethnic groups in Vietnam. For an evening activity, the world-famous Water Puppet Show is a special performance. The show depicts a series of ancient Vietnamese folktales, acted out by puppets over a pool of water and accompanied by a traditional Vietnamese orchestra and Cheo (a form of opera).
Check out these
Awesome Tours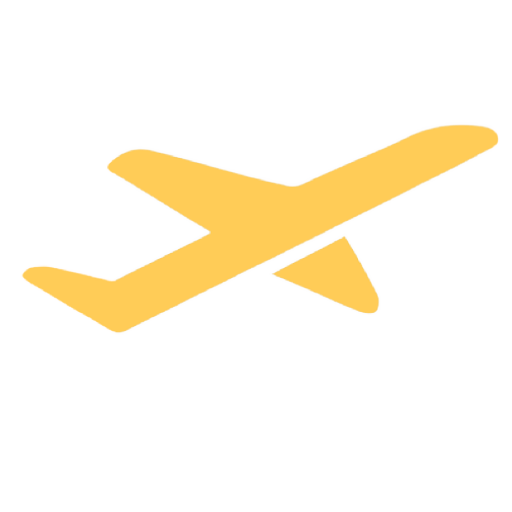 Travel from Ho Chi Minh City to Hanoi via the ancient city of Hoi An, the former Imperial capital city of Hue and spectacular Halong Bay. This well-paced trip includes orientation tours of each city and also allows plenty of time for you to explore at your leisure. Four-star hotels, meal inclusions and flights between cities make it the ideal introduction to Vietnam.